Internet slackers?
You know how everybody but you seemed to be getting money for nothing during the dot-com boom? If people weren't playing foosball at dotcoms for mountains of stock options, they were sitting home and getting paid to surf the Internet or type their opinions of the latest video they watched.
Lately several acquaintances have told me that they are working just a few hours each week -- I'm talking single digits here -- and are bringing in more money than they used to get working full time. They're doing it with Internet advertising. Is this a sign that the bubble is back? Or have a few individuals just figured out smart ways to play the online advertising game?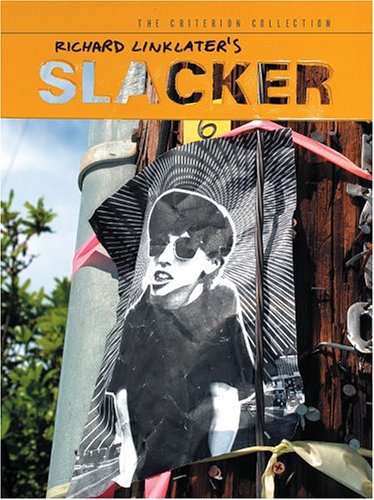 The Criterion Collection
I had heard of a few popular bloggers supporting themselves with their Web sites, but those people seem more like freelance journalists, working hard to put together stories and self-syndicating on their own Web sites. Heather Armstrong, author of www.dooce.com, told me she spends at least 40 hours a week maintaining the site, which now supports her, her husband and their daughter. Then there are hackers out there who reportedly bring in a lot of cash with splogs and click fraud.
But my friends in the single-digit-per-week club aren't journalists, nor are they scam artists.
One of them has a very high Google ranking, which he got over the years because some shareware software he wrote is very popular for download. He is capitalizing on his high ranking by charging other Web sites for ad space on his site. Since Google and other search engines determine Web site rankings based in part on the popularity of sites that link to it, getting links from this guy's site is a good way to boost rankings, and the advertisers pay high rates for the privilege.
There are a couple of downsides to this sweet deal: "One of the problems of this business is that the advertisers are total scum" and sometimes have to be reminded to pay, Mr. Popularity said.
Another problem: Google frowns on this practice, and according to a Google spokeswoman, "those sites selling links can lose the trust that Google would normally give to a site." Google wouldn't get more specific than that, but Mr. Popularity believes that if Google notices what he's doing, the company could strip him of his high ranking, destroying the livelihood that has freed him up to travel and pursue personal projects. Which is why Mr. Popularity doesn't want me to use his name.
Another guy I know, Adam Sass, is simply acting as an ad buyer for companies that want to advertise on Google and other search engines. He used to do similar work for a South of Market company www.looksmart.com*, but on his own, he makes more than twice his old salary. He works at this and a few blogs for about two hours a day.
"I'll go look at the garden, and get some coffee, and pop in and out" of his two-hour workday, Sass said. Actually, he's taken a part-time consulting job just to diversify his income. He certainly had the time.
Then there's Brian Hall, who recently quit his job making video games to work on other projects. His transition will be eased by the $450 a month his pirate-themed Web site brings in through ad revenue. Number of hours Hall spends on his Web site per week: 0.
*Full disclosure: I used to work at LookSmart too, and I still own a few shares of their stock.
Posted By: Carrie Kirby (Email) | May 04 2006 at 10:13 AM